Skip to Main Content
It looks like you're using Internet Explorer 11 or older. This website works best with modern browsers such as the latest versions of Chrome, Firefox, Safari, and Edge. If you continue with this browser, you may see unexpected results.
BMS 6634 Director
Dr. Christine Kauffman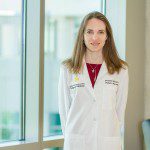 BMS 6634 Module Faculty Contact Information
Contact information for the Faculty and Coordinators of the
BMS 6634: Gastrointestinal & Renal Systems module.
---
BMS 6634 Directors
---
BMS 6634 Faculty
---
BMS 6634 Coordinator
Harriet F. Ginsburg Health Sciences Library
Find us
Contact us
407-266-1400 or medlibrary@ucf.edu
Public Hours
Monday - Friday
8:00am to 5:00pm